Administrator
Staff member
Raydon recently released an in-browser playback function for the Humax Foxsat (see
http://www.avforums.com/forums/freesat/1576094-vlc-player-plug-foxsat-hdr.html
). I've taken inspiration from this and the latest version of the web interface includes something similar. It isn't based on Raydon's code so any bugs in there are down to me!
This feature is new and while it mostly works for me from various operating systems and browsers it may not be as smooth a ride for anyone else. It requires that you have the VLC plugin installed for your browser (see
http://www.videolan.org
) - various versions depending on your OS/browser combination; things should get a lot easier once VLC 1.2.0 is released. There are particular problems with MacOSX but it can be made to work.
Any recorded content that is decrypted or has been indexed by the Media server (HDR model) is available for playback in the browser. When you navigate to the recording and click on it to bring up the information window, there should be a
Play
button at the bottom right alongside the extant
Close
.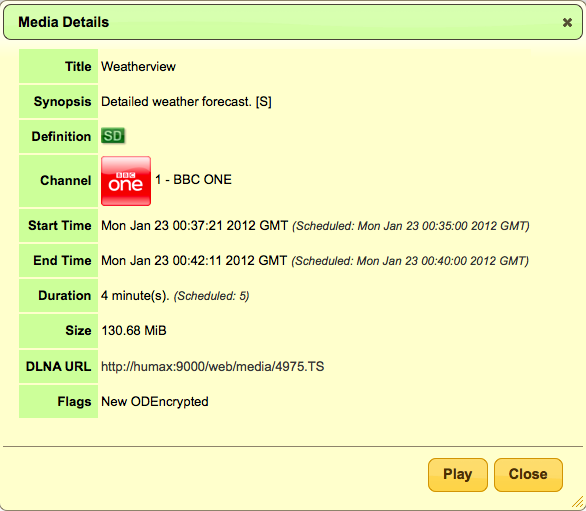 and clicking on it will attempt to show the recording directly within the browser window: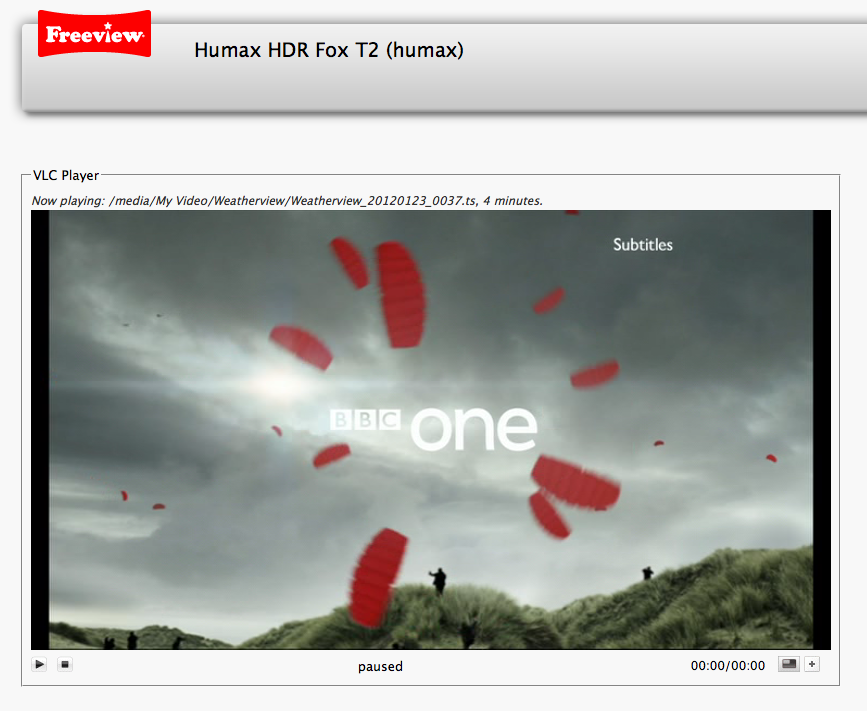 There are still a few niggles in there such as the time field not working.
NOTE: If you don't see the play button, then try clearing your browser's cache or forcibly reloading the page (Control-F5 may do it)