Administrator
Staff member
I have just published a new package in the repository called
virtual-disk2
.
This package contains files built and supplied by
raydon
and is based on work that
adrianf26
has been doing on the Foxsat platform - thanks guys. I made some changes before publishing so any bugs in there were probably introduced by me (!)
I don't know how many people still use
virtual-disk
in earnest on the HDR, but one annoyance of that package is that is requires a physical USB disk to be plugged in before the virtual disk is visible in the interface as a copy destination.
This new package fixes that by creating a virtual USB drive that the Humax treats in exactly the same was as a real one, and then it overlays part of the hard disk on top of that so that anything copied to the virtual disk is actually being written to a directory on the same hard disk. The point is that the Humax thinks it is copying the content to an external disk and therefore will decrypt it on the way if conditions are right*.
The old package will remain in the repository so you can freely switch between
virtual-disk
and
virtual-disk2
. The contents of the virtual drive will be the same with either package installed as they use the same area of the hard disk to store files.
The package also works properly on the HD but is less useful there since there is generally a USB drive connected.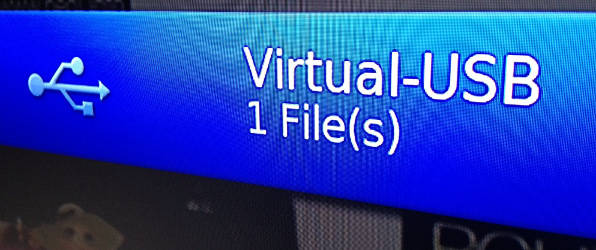 * - There are, of course, easier ways of obtaining decrypted content nowadays but the
virtual-disk
package is still fairly routinely downloaded and this is a nice evolution of it.