Administrator
Staff member
I recently saw some questions about the number of people running the custom firmware so did some quick analysis of the hummypkg logs. This graph shows the number of initial firmware bootstraps (full webif installation) per month since the April 2011 launch.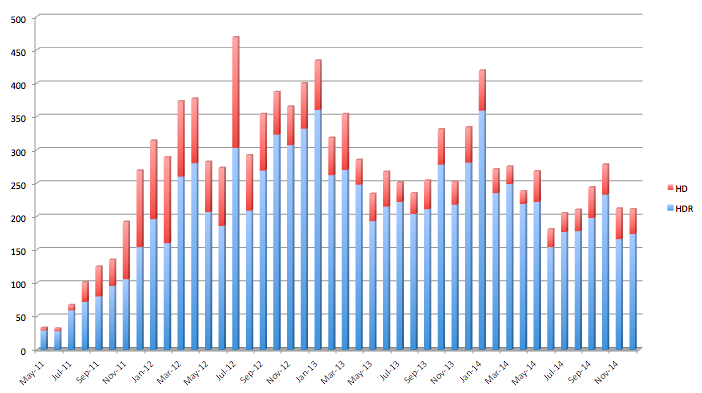 Some of the figures will be slightly inflated because anyone who does a complete CFW reset and reinstall will be counted twice, but that should be a small percentage. On the other hand, the few people that have installed the web interface bundle via USB will not be counted.
Assuming that everyone who has installed it has left it on and not subsequently removed it, then the total number of devices running CFW is now over 10000!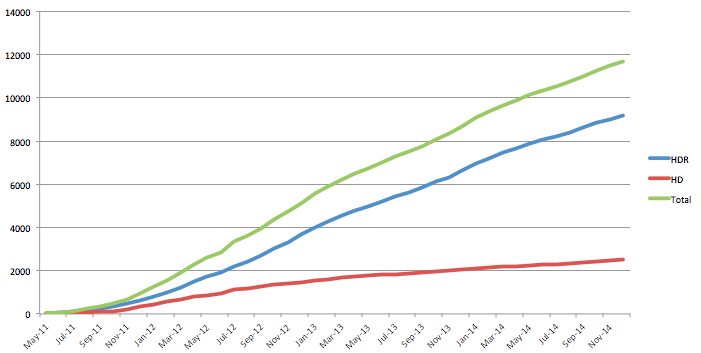 Note: These images have been updated to include more months since the thread was originally posted.