Hi all hoping somebody can help parents have just moved into a bungalow and my dad can't get the humax box to work.
It was working fine at the old address.
I've tried doing a automatic search but it's constantly saying the postcodes incorrect I've tried 3 different ones.
On occasion it does try to search and all of a sudden the quality & strength shoot up to 80% for a few seconds then go back to 0
Checked the two cables which go into the box and there fine.
I've also done a manual scan and it picks up about 70 channels but no bbc, itv etc all random news channels, shopping etc.
When doing a manual scan transponder labelled 11428 H comes up with no signal.
Not sure if the sky dish works tbh
Any advice?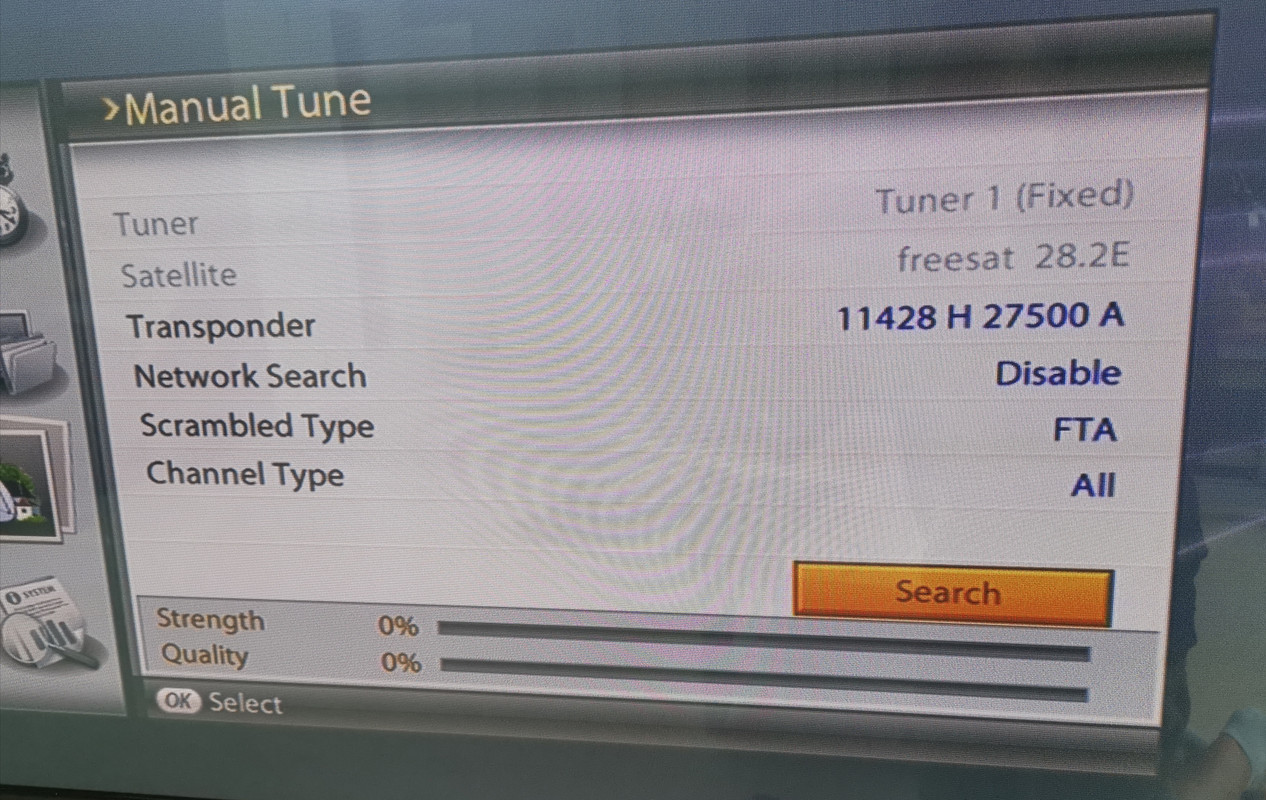 Last edited: